Motion Detection Examples
ImageSalsa contains a flexible motion detection algorithm. This algorithm compares consecutive frames, pixel by pixel, and generates a histogram based on the changes in brightness (see picture below). In the differential ("diff") window, the user is shown a real-time change in brightness (gray is no change, darker grays are darker pixels, lighter grays are lighter pixels). To set a motion threshold, the user specifies how much lighter or darker pixels must be before they are predicted to contain motion. The user also specifies the percentage of the frame that must contain motion before saving the picture. ImageSalsa will save the last motion picture to a fixed file. You can also save a series of time and date-stamped images to a directory. In addition, you may optionally save the differential image to see why the algorithm captured the particular frame.
With such flexibility, it is possible to configuration the motion detection to capture a wide range of "activity."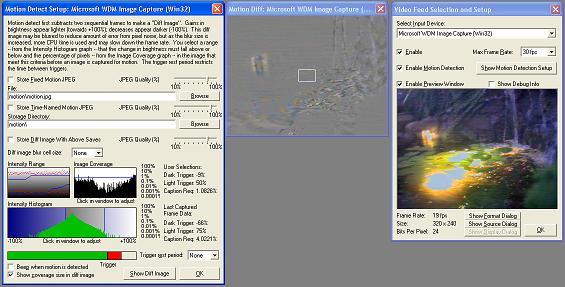 Click to see a larger picture
Activity caught with ImageSalsa:
Hummingbird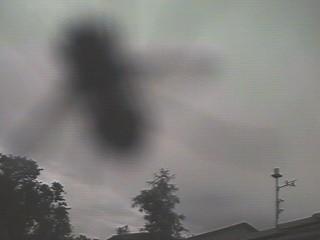 Gigantic Wasp!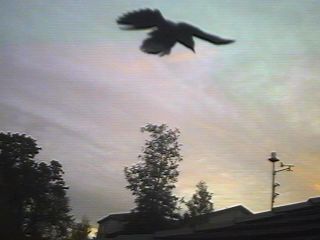 Bird at sunrise
Northern California rarely experiences lightning. When a lightning storm came through on August 22nd, 2003, ImageSalsa captured some of the flashes using the change in brightness to trigger the motion detection algorithm: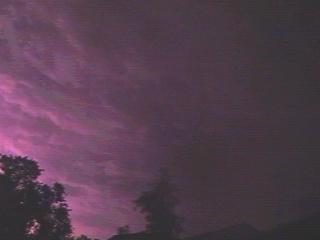 Lightning #1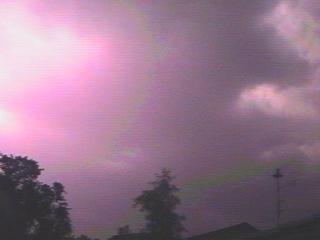 Lightning #2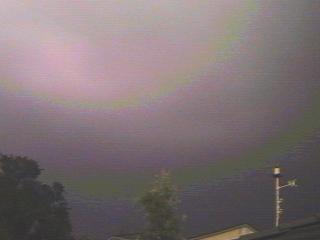 Lightning #3
A second storm on 03/20/2005:
A sequence of four consecutive frames (about 0.4 seconds):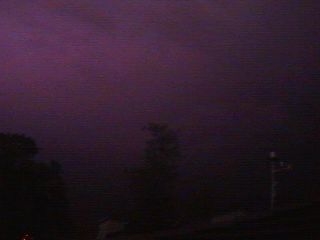 Frame #1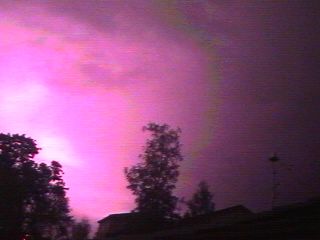 Frame #2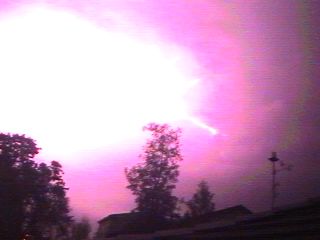 Frame #3

Frame #4

A close strike
From some of our users:
From Kevin Moore at NorthbayWeather.com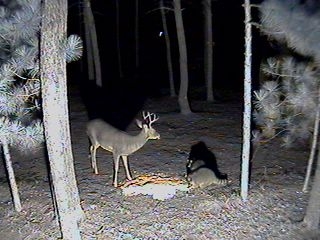 Steve McDonough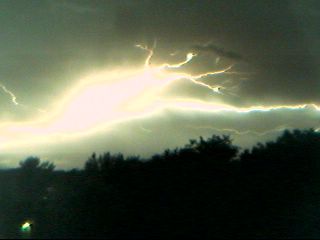 Steve McDonough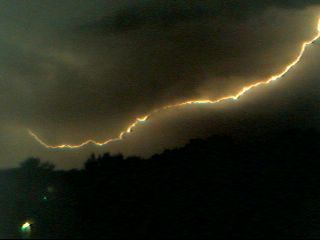 Steve McDonough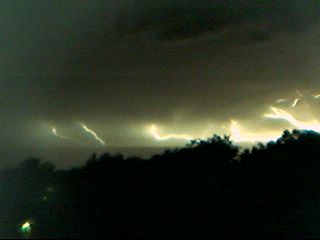 Steve McDonough
See More: Motion Detection Examples from Athelstane Wisconsin Weather
Have any interesting moments caught by ImageSalsa? Send them to support@imagesalsa.com and we might include them here!